Product Description
PROPELLER SHAFT manufacturer & supplier – CZPT is your best choice
Product Name:

65-9661 Factory Price Front Prop Drive Shaft for CZPT Ranger Explorer FOR Mazda Navajo B4-2016

65-9166

for CZPT F-150

65-9112

for CZPT F-250 Super Duty

65-2012

for CZPT F150

65-9667

for CZPT F-350

65-2-2016

OE NO.

FITMENT

OE NO.

FITMENT

52123110AC

for CZPT Escape

5L3Z‐4R602‐W

for CZPT F-150

BL8Z4R602A

for CZPT Escape

5L34‐4K145‐WD

for CZPT F-150

2L8Z4R602BA

for CZPT Escape

5L3Z‐4R602‐WB

for CZPT F-150

3L8Z4R602BA

for CZPT Escape

5L3Z‐4R602‐WA

for CZPT F-150

5L8Z4R602BA

for CZPT Escape

6L34‐4K145‐WB

for CZPT F-150

7L8Z4R602B

for CZPT Escape

7L3Z‐4R602‐J

for CZPT F-150

DV614K145AC

for CZPT Escape

BL3V4602BD

for CZPT F-150

5L834K145BA

for CZPT Escape

BL3Z4R602H

for CZPT F-150

8L8Z4R602C

for CZPT Escape

DL3Z4R602B

for CZPT F-150

CV6Z4R602B

for CZPT Escape

DL3Z4R602Q

for CZPT F-150

4641968AE

for CZPT Escape

7L3Z4R602K

for CZPT F-150

4641968AH

for CZPT Escape

5L3Z4R602BB

for CZPT F-150

26032944

for CZPT Expedition

5L3Z4R602ZA

for CZPT F-150

2657127

for CZPT Expedition

AL344K145KA

for CZPT F-150

AL3Z4A376D

for CZPT Expedition

AL344K145KB

for CZPT F-150

F77A4376BB

for CZPT Explorer

AL3Z4R602KB

for CZPT F-150

XL2Z4A376AA

for CZPT Explorer

5C3Z4A376G

for CZPT F250

ZZR571100

for CZPT Explorer

5C3Z4A376EA

for CZPT F250

F77A4376BB

for CZPT EXPLORER

5C3Z4A376D

for CZPT F-250

XL2Z‐4A376‐AA

for CZPT EXPLORER

YC3Z4A376EA

for CZPT F-250

ZZR0‐25‐100

for CZPT EXPLORER

5C3Z4A376FA

for CZPT F-250

7A2Z4R602N

for CZPT Explorer

F81Z4A376HA

for CZPT F-250

7A2Z4R602D

for CZPT Explorer

F81Z4A376PA

for CZPT F-250

7A2Z4R602G

for CZPT Explorer

5C3Z4A376A

for CZPT F-250

7A2Z4R602K

for CZPT Explorer

BC3Z4A376A

for CZPT F-250

BL3Z4R602D

for CZPT F150

E5TZ4A376C

for CZPT F-350

DL3Z4R602E

for CZPT F150

E9TA4376DA

for CZPT F-350

DL3Z4R602AL

for CZPT F150

2C3Z4R602FB

for CZPT F-350

DL3Z4R602T

for CZPT F150

6F9Z4R602A

for CZPT Five

8L3Z4R602B

for CZPT F-150

5F9Z4R602AA

for CZPT Five

8L3Z4R602E

for CZPT F-150

6F924R602‐A

for CZPT Five

8L3Z4R602F

for CZPT F-150

5F934K145AE

for CZPT Five

4L344K145TE

for CZPT F-150

6F934K145AC

for CZPT Five

5L344K145TA

for CZPT F-150

7E5Z4R602A

for CZPT Fusion

5L344K145TC

for CZPT F-150

8E5Z4R602A

for CZPT Fusion

5L344K145TD

for CZPT F-150

AE5Z4R602A

for CZPT Fusion

6L344K145HC

for CZPT F-150

6R3Z4602B

for CZPT Mustang

7L344K145TA

for CZPT F-150

7R3Z4602A

for CZPT Mustang

8L3Z4R602H

for CZPT F-150

8G1Z4R602B

for CZPT Taurus

52853317AC

for CZPT F-150

8G1Z4R602A

for CZPT Taurus

4L34‐4K145‐RE

for CZPT F-150

2657195

for CZPT Transit

4L34‐4K145‐RA

for CZPT F-150

12479001

for CZPT Transit

8L3Z‐4602‐D

for CZPT F-150

5215710AB

for CZPT Transit

8L3Z‐4R602‐D

for CZPT F-150

5215710AE

for CZPT Transit

5L34‐4K145‐RA

for CZPT F-150

26571466

for CZPT Transit

7L3Z 4R602‐J

for CZPT F-150

CN4C154K145AD

for CZPT Transit

4L34‐4K145‐WA

for CZPT F-150

7C194K357HB

for CZPT Transit

4L34‐4K145‐WC

for CZPT F-150

7C19‐4K145‐DB

for CZPT Transit

5L34‐4K145‐WB

for CZPT F-150

CN4C154K357AD

for CZPT Transit

5L34‐4K145‐WC

for CZPT F-150

7C19‐4K145‐BB

for CZPT Transit

7C19‐4K145‐BB

for CZPT Transit

E9TZ4A376B

for FROD Bronco

E9TZ4A376B

for FROD Bronco

F6TZ4A376RA

for FROD Bronco

F6TZ4A376RA

for FROD Bronco

CN4C154K357AD

for CZPT Transit

DORMAN NO.

938-301

936-807

936-896

946-448

938-091

936-808

938-801

936-810

936-846

936-973

936-805

936-809

936-285

938-076

936-942

936-811

936-891

946-831

936-800

936-812

936-892

936-801

946-830

936-288

976-698

938-066

936-802

938-305

938-031

946-821

936-803

936-325

938-082

938-802

936-806

936-327

936-847

938-304

938-063

936-813

936‐810

938-199

 

 
If you need more information about FORD Propeller Shaft, please message or email to us ASAP.
—-  OUR ADVANTAGE —-
 +700 models for AMERICA & EUROPE marketMOQ: 3PCS / for 1 item, MIN order amount: USD5000
Quality assurance: One Year WarrantyStable delivery time: 45 days
Free Sample DevelopedApply O/A 30-90 days for regular customer
Becides CZPT Propeller Shaft,we have Over 700 items applicable for following vehicles:
—-   F A Q   —-
Q1:  If we don't find what we need on your website, what should we do?
You can send us the OE number or of the product you need, we will check if we have them.
We also develop new models according to customer's need;
you can contact us for more detail.
Q2:  Can I get a price discount if I order large quantities?Yes, it depends on your purchasing quantity, more quantity more discount.
Q3:  What about the delivery time?If we have stock, we can send you the goods within 3 working days,
if we don't have stock, generally it needs 10 to 40 days.
Q4:  What's our MOQ?Sample order for quality testing 1 piece , normal order 50 pieces for 1 order with mixed models .
Q5:  What's your payment terms and condition ?We can accept T/T , LC, Trade Assurance, Western Union, Paypal, Moneygram ect.
| | |
| --- | --- |
| After-sales Service: | 1 Year |
| Condition: | New |
| Color: | Black |
| Certification: | ISO, Ts16949 |
| Type: | Drive Shaft |
| Application Brand: | Ford |
Samples:

US$ 300/Piece

1 Piece(Min.Order)

|
Request Sample
Customization:

Available

|

Customized Request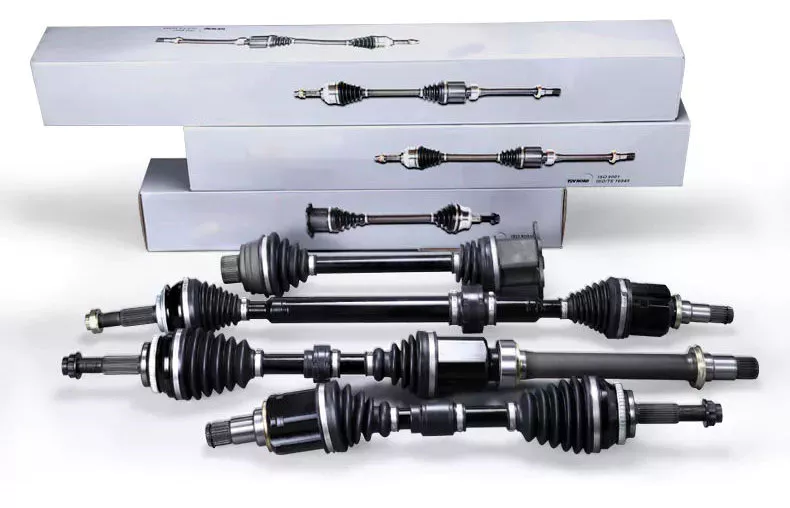 How to Replace the Drive Shaft
Several different functions in a vehicle are critical to its functioning, but the driveshaft is probably the part that needs to be understood the most. A damaged or damaged driveshaft can damage many other auto parts. This article will explain how this component works and some of the signs that it may need repair. This article is for the average person who wants to fix their car on their own but may not be familiar with mechanical repairs or even driveshaft mechanics. You can click the link below for more information.
Repair damaged driveshafts
If you own a car, you should know that the driveshaft is an integral part of the vehicle's driveline. They ensure efficient transmission of power from the engine to the wheels and drive. However, if your driveshaft is damaged or cracked, your vehicle will not function properly. To keep your car safe and running at peak efficiency, you should have it repaired as soon as possible. Here are some simple steps to replace the drive shaft.
First, diagnose the cause of the drive shaft damage. If your car is making unusual noises, the driveshaft may be damaged. This is because worn bushings and bearings support the drive shaft. Therefore, the rotation of the drive shaft is affected. The noise will be squeaks, dings or rattles. Once the problem has been diagnosed, it is time to repair the damaged drive shaft.
Professionals can repair your driveshaft at relatively low cost. Costs vary depending on the type of drive shaft and its condition. Axle repairs can range from $300 to $1,000. Labor is usually only around $200. A simple repair can cost between $150 and $1700. You'll save hundreds of dollars if you're able to fix the problem yourself. You may need to spend a few more hours educating yourself about the problem before handing it over to a professional for proper diagnosis and repair.
The cost of repairing a damaged driveshaft varies by model and manufacturer. It can cost as much as $2,000 depending on parts and labor. While labor costs can vary, parts and labor are typically around $70. On average, a damaged driveshaft repair costs between $400 and $600. However, these parts can be more expensive than that. If you don't want to spend money on unnecessarily expensive repairs, you may need to pay a little more.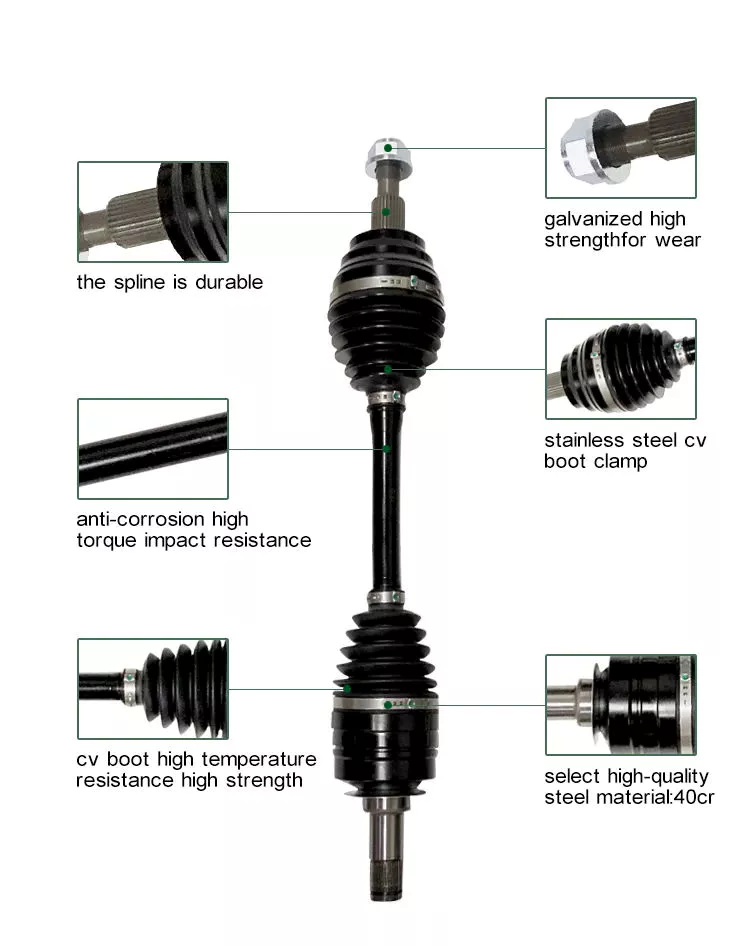 Learn how drive shafts work
While a car engine may be one of the most complex components in your vehicle, the driveshaft has an equally important job. The driveshaft transmits the power of the engine to the wheels, turning the wheels and making the vehicle move. Driveshaft torque refers to the force associated with rotational motion. Drive shafts must be able to withstand extreme conditions or they may break. Driveshafts are not designed to bend, so understanding how they work is critical to the proper functioning of the vehicle.
The drive shaft includes many components. The CV connector is one of them. This is the last stop before the wheels spin. CV joints are also known as "doughnut" joints. The CV joint helps balance the load on the driveshaft, the final stop between the engine and the final drive assembly. Finally, the axle is a single rotating shaft that transmits power from the final drive assembly to the wheels.
Different types of drive shafts have different numbers of joints. They transmit torque from the engine to the wheels and must accommodate differences in length and angle. The drive shaft of a front-wheel drive vehicle usually includes a connecting shaft, an inner constant velocity joint and an outer fixed joint. They also have anti-lock system rings and torsional dampers to help them run smoothly. This guide will help you understand the basics of driveshafts and keep your car in good shape.
The CV joint is the heart of the driveshaft, it enables the wheels of the car to move at a constant speed. The connector also helps transmit power efficiently. You can learn more about CV joint driveshafts by looking at the top 3 driveshaft questions
The U-joint on the intermediate shaft may be worn or damaged. Small deviations in these joints can cause slight vibrations and wobble. Over time, these vibrations can wear out drivetrain components, including U-joints and differential seals. Additional wear on the center support bearing is also expected. If your driveshaft is leaking oil, the next step is to check your transmission.
The drive shaft is an important part of the car. They transmit power from the engine to the transmission. They also connect the axles and CV joints. When these components are in good condition, they transmit power to the wheels. If you find them loose or stuck, it can cause the vehicle to bounce. To ensure proper torque transfer, your car needs to stay on the road. While rough roads are normal, bumps and bumps are common.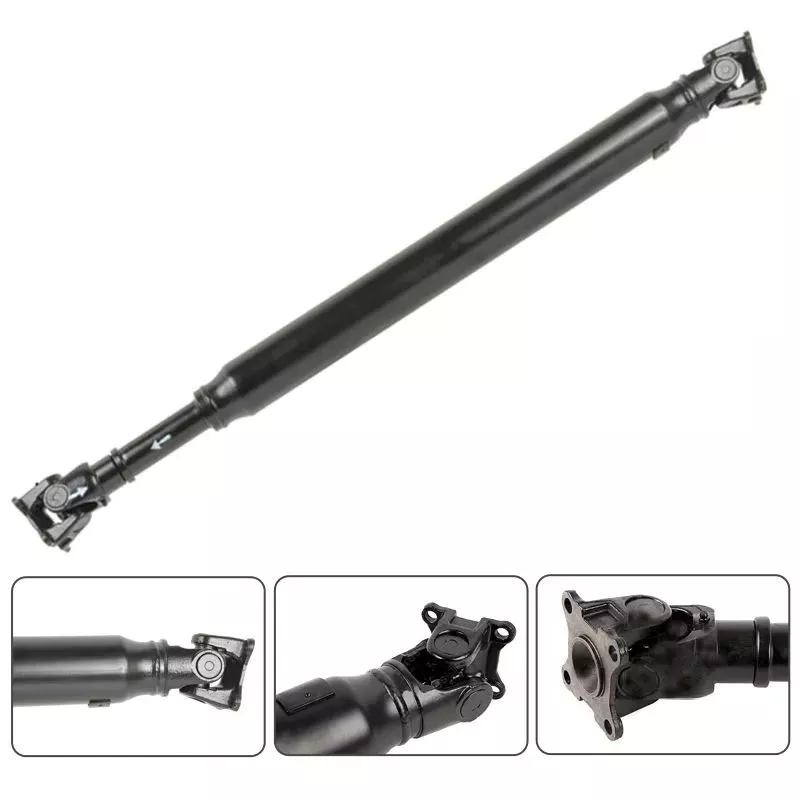 Common signs of damaged driveshafts
If your vehicle vibrates heavily underneath, you may be dealing with a faulty propshaft. This issue limits your overall control of the vehicle and cannot be ignored. If you hear this noise frequently, the problem may be the cause and should be diagnosed as soon as possible. Here are some common symptoms of a damaged driveshaft. If you experience this noise while driving, you should have your vehicle inspected by a mechanic.
A clanging sound can also be one of the signs of a damaged driveshaft. A ding may be a sign of a faulty U-joint or center bearing. This can also be a symptom of worn center bearings. To keep your vehicle safe and functioning properly, it is best to have your driveshaft inspected by a certified mechanic. This can prevent serious damage to your car.
A worn drive shaft can cause difficulty turning, which can be a major safety issue. Fortunately, there are many ways to tell if your driveshaft needs service. The first thing you can do is check the u-joint itself. If it moves too much or too little in any direction, it probably means your driveshaft is faulty. Also, rust on the bearing cap seals may indicate a faulty drive shaft.
The next time your car rattles, it might be time for a mechanic to check it out. Whether your vehicle has a manual or automatic transmission, the driveshaft plays an important role in your vehicle's performance. When one or both driveshafts fail, it can make the vehicle unsafe or impossible to drive. Therefore, you should have your car inspected by a mechanic as soon as possible to prevent further problems.
Your vehicle should also be regularly lubricated with grease and chain to prevent corrosion. This will prevent grease from escaping and causing dirt and grease to build up. Another common sign is a dirty driveshaft. Make sure your phone is free of debris and in good condition. Finally, make sure the driveshaft chain and cover are in place. In most cases, if you notice any of these common symptoms, your vehicle's driveshaft should be replaced.
Other signs of a damaged driveshaft include uneven wheel rotation, difficulty turning the car, and increased drag when trying to turn. A worn U-joint also inhibits the ability of the steering wheel to turn, making it more difficult to turn. Another sign of a faulty driveshaft is the shuddering noise the car makes when accelerating. Vehicles with damaged driveshafts should be inspected as soon as possible to avoid costly repairs.



editor by CX 2023-06-12